Sun Abrasives Co. Ltd
Sun Abrasives Co. Ltd was established in 1961 to further develop the coated abrasive industry in Korea.
From the beginning, our goal is to supply the highest quality products to the global market. To achieve this goal, we continue developing new products and quality systems through strong investment in research and development. We supply a wide range of coated abrasive products worldwide including North America, Europe, and Asia. Sun Abrasives Co. Ltd is now recognized as the solution to the most demanding applications.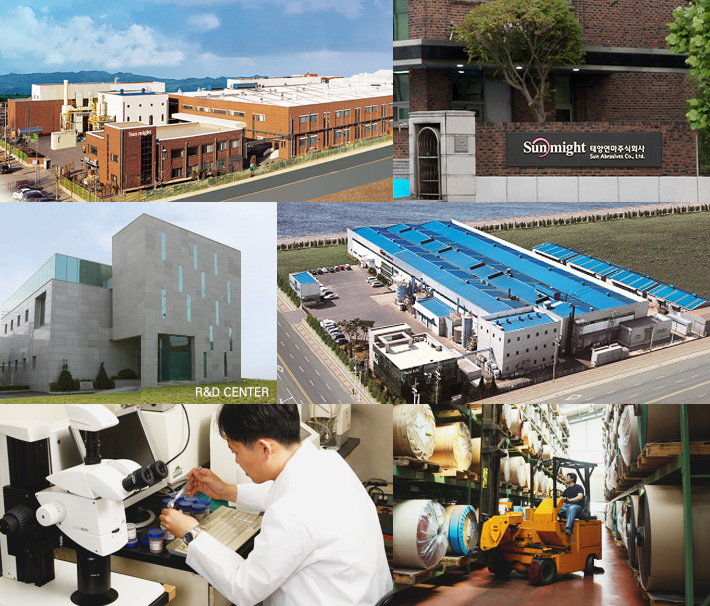 Sunmight USA
Sunmight USA Corporation

Sunmight USA is the sales company of Sun Abrasives Co. Ltd. We offer our products and service to customers in United States, Canada, Mexico, the Caribbean, and Central and South America. Sunmight USA is based in La Mirada, California with a 35,000 square foot warehouse. Our warehouse is fully stocked with jumbo rolls and a variety of finished abrasive products. We take great pride in our high quality products, fast delivery and excellent customer service. We normally ship same day for any orders placed in A.M., and our truck carriers' transit time is 1~2 days for west coast regions and within 5 business days transit for all other states, except for Hawaii and Alaska.